Welcome to NIWE
A message from NIWE, to all our amazing clients and supporters

As we all are aware, we are living in unprecedented and rapidly changing times, but one thing remains just as important to us as it always has – the safety and well-being of everyone who has reached out to NIWE, and those in our wider community. 

With this in mind, it is with regret that we have suspended all face to face contact for the moment, including our groups and counselling sessions, to ensure everyone is able to follow the "stay at home" advice issued by the government, to protect the health of our clients and staff, and help reduce potential strain on the NHS. 

We are working on adapting as much as we are able to, and will be providing personal updates to those of you engaged with counselling, and more general service updates to those of you on our mailing lists – which you can sign up to below if you're not already. If you wish to register for our services, you can still do so, and once we are able to resume assessment appointments, we will contact you. You can also follow us on Facebook and Twitter for updates.

In the meantime, we will be collating resources and information on our dedicated page, which will be updated whenever we find new sources – including specialist online chat support from BEAT, free guided mindfulness programmes from Calm and Headspace, and live meditation sessions from local providers such as the Newcastle Meditation Centre and Mindful Therapies. 

Wishing you all the very best, and looking forward to seeing you all again soon,

NIWE Eating Distress Service
NIWE aims to help people in the North East* whose lives are affected by eating distress, or eating disorders. We do this by providing a range of services including group support, individual counselling, mindfulness courses, a support group for carers, health topic workshops, information and training. We also work in schools and other settings to increase knowledge and awareness of eating distress and its effects.
NIWE Philosophy
NIWE believes that eating distress is a way of saying that something is wrong. Therefore we do not just respond to the symptoms of eating distress but look at underlying causes. We develop services that enable people to increase their understanding of their use of food to cope with difficult emotions. We encourage people to explore opportunities for change and to find their own path to recovery rather than imposing a solution.
Our practice is person centred and also recovery orientated. Our services are provided in a safe and non-judgemental environment.
Eating Distress versus Eating Disorder
NIWE uses the term eating distress rather than eating disorder because we want to support all those who experience extreme anxiety around food and eating. We are aware from the feedback we have received from people we have worked with that, whilst many have a diagnosed eating disorder, some of those who need our support and understanding do not feel they 'fit' an eating disorder category.
We offer one-to-one counselling to men and women over 16 with mild to moderate eating distress, who have a BMI (Body Mass Index) of 17.5 and above. Daytime sessions are free, take place at the same time each week over 6-8 consecutive weeks and last 50 minutes.  Sessions may be extended in exceptional circumstances.
If you are unable to make daytime appointments
Alongside our free day time counselling we can now offer evening appointments at a cost of £45 per 50 minute session.
Evening appointments are available from 5pm, take place at the same time each week and can be up to 20 weeks.
See the results of our
Body Image survey
in May 2018.
 * Our services are currently available to people in Tyne and Wear, County Durham and Northumberland.
You can follow NIWE Eating Distress on social media for more resources, news and updates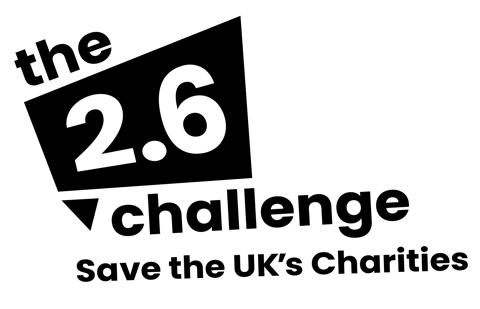 -
-
-
-
-
-
-
-
-
As a small charity, we rely on the amazing generosity of the public to allow us to continue our work. Every donation is noticed and appreciated, and allows us to really make a difference in someone's life – by helping to provide specialised one to one counselling sessions to people who would otherwise not be able to access them, run our support groups, and provide training so people can spot the signs of eating distress and help others seek the support they need as early as possible. We use Give As You Live as our donation platform, and any contribution enables us to continue providing our supportive services for people struggling with anxiety around food.